Q&A with Ms. Jean George, Director of Health Information at Atrius Health
If your backlog of patient healthcare data continues to grow and the need to access that data is outstripping your ability to get it digitized, you'll want to read this Q&A with Ms. Jean George. Jean, who has seen it all in her 25 years with Atrius Health, answers questions about how she chose Solarity – and the fantastic results she's achieved.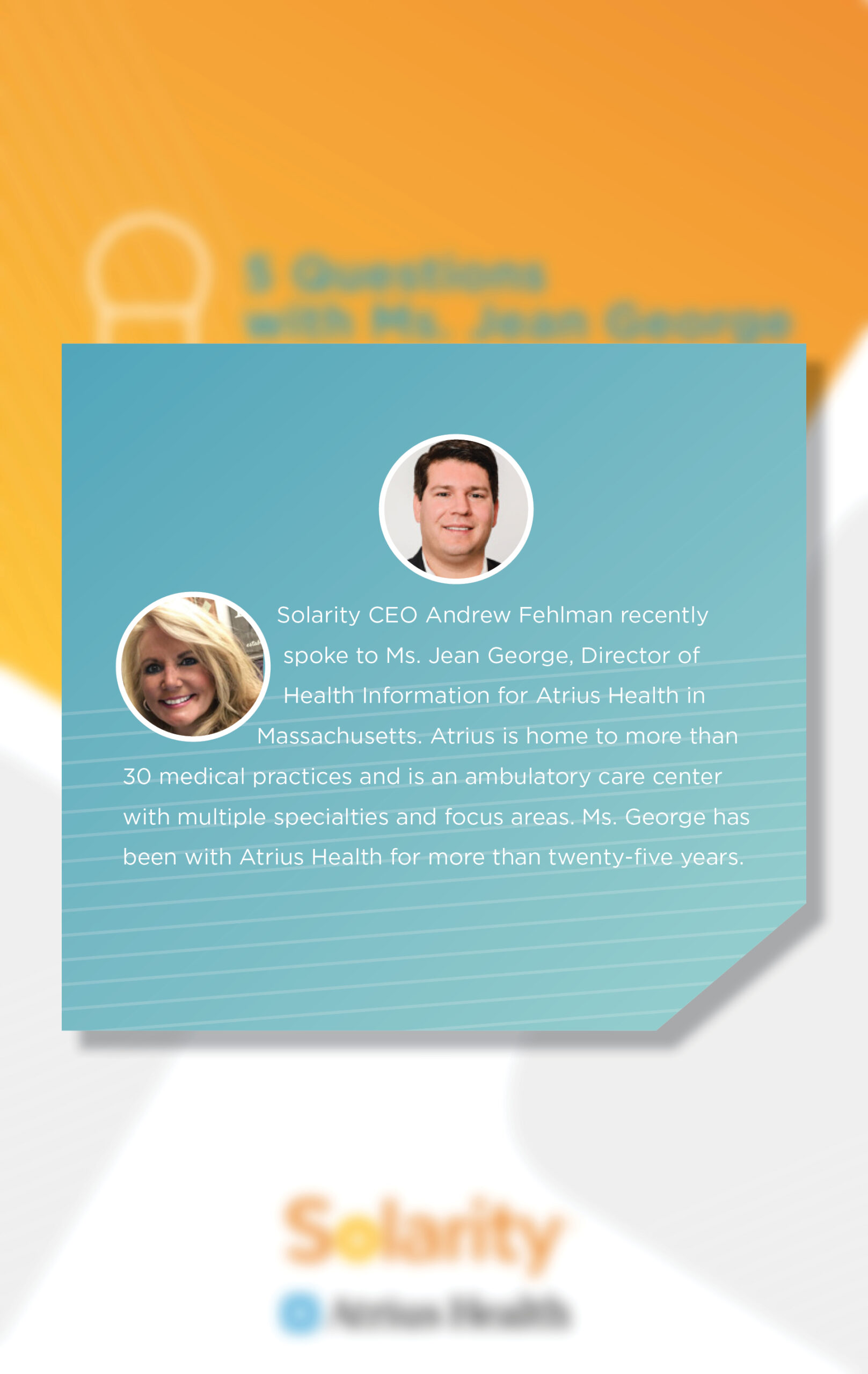 We make a lot of bold claims about our services, our technology, and the speed and accuracy of our results. Don't take our word for it - schedule a demo today and see for yourself the  difference Solarity can make in the value and efficiency of your EMR investment.